This FREE webinar will take place LIVE online on February 20th at 5:30PM ET. Register below now, space is limited!
Join The Data Incubator and Doug Laney, Senior Analyst and Advisor with Gartner's Chief Data Officer research group for the next installment of our free online webinar series, Data Science in 30 Minutes: Infonomics, The New Economics of Information.
Doug will share an overview of his research on information value and highlights from his new book, "Infonomics: How to Monetize, Manage, and Measure Information for Competitive Advantage." We will explore the origins of this concept, along with why and how organizations should treat information as an actual corporate asset. We will also discuss the specifics of how data and analytics leaders such as chief data officers (CDOs), chief data scientists, enterprise architects, CIOs, and even CFOs can understand and take advantage of information's unique economic properties to help transform their organizations. Doug will share his methods for applying asset management best-practices to information, and how to monetize information, including real-world examples of how companies and government agencies have monetized their (and others'!) information. And we will conclude with Gartner's information valuation models and how some organizations have identified and generated millions of dollars of value by applying them.


About the speakers:
Doug Laney is a senior analyst and advisor with Gartner's Chief Data Officer research group. He is an accomplished practitioner and recognized authority on information and analytics strategy. Doug researches, publishes and consults to senior IT and business leaders on data monetization and valuation, open and syndicated data, data governance, and big-data based innovation. In the 90's he coined the "3Vs" of volume, velocity and variety, now commonly used in defining big data. More recently Doug helped launch and manage the Deloitte Analytics Institute, has guest-lectured a major business schools, and has been published in the Wall Street Journal, Forbes, and the Financial Times among other journals. Upon returning to Gartner he researched and published the best-selling book, Infonomics, which has been selected by CIO Magazine as a "must read" book of the year. In 2019, Doug will begin teaching a graduate level business course on infonomics at the University of Illinois.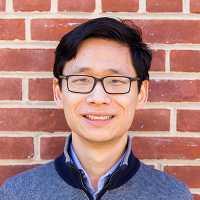 Michael Li founded The Data Incubator, a New York-based training program that turns talented PhDs from academia into workplace-ready data scientists and quants. The program is free to Fellows, employers engage with the Incubator as hiring partners. Previously, he worked as a data scientist (Foursquare), Wall Street quant (D.E. Shaw, J.P. Morgan), and a rocket scientist (NASA). He completed his PhD at Princeton as a Hertz fellow and read Part III Maths at Cambridge as a Marshall Scholar. At Foursquare, Michael discovered that his favorite part of the job was teaching and mentoring smart people about data science. He decided to build a startup to focus on what he really loves. Michael lives in New York, where he enjoys the Opera, rock climbing, and attending geeky data science events.
Visit our website to learn more about our offerings:
Data Science Fellowship – a free, full-time, eight-week bootcamp program for PhD and master's graduates looking to get hired as professional Data Scientists in New York City, Washington DC, San Francisco, and Boston.
Online data science courses: introductory part-time bootcamps – taught by our expert Data Scientists in residence, and based on our Fellowship curriculum – for busy professionals to boost their data science skills in their spare time.
---
Back to index