This FREE webinar took place on May 17th, 2018. Sign up below for the full video!
DataScience.com CSO, William Merchan joined The Data Incubator for the May installment of our free online webinar series, Data Science in 30 minutes: Building Data Science Capabilities That Scale.
Data scientists and machine learning engineers saw the highest job growth of any role last year, yet few companies have successfully turned their aggressive hiring into profitable, scalable data science capabilities. In this session, DataScience.com CSO, William Merchan, shares lessons learned from building a platform that supports collaborative data science for a variety of clients, from startups to Fortune 500 companies. Learn about the technology gaps, roadblocks to innovation and efficiency, and talent retention challenges that have proven to be detrimental to data science success in an enterprise environment — and how to mitigate them.




About the speakers:
William Merchan leads business and corporate development, partner initiatives, and strategy at DataScience.com as chief strategy officer. He most recently served as SVP of Strategic Alliances and GM of Dynamic Pricing at MarketShare, where he oversaw global business development and partner relationships, and successfully led the company to a $450 million acquisition by Neustar.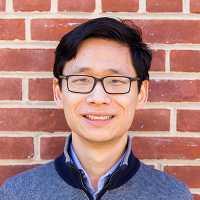 Michael Li founded The Data Incubator, a New York-based training program that turns talented PhDs from academia into workplace-ready data scientists and quants. The program is free to Fellows, employers engage with the Incubator as hiring partners.
Previously, he worked as a data scientist (Foursquare), Wall Street quant (D.E. Shaw, J.P. Morgan), and a rocket scientist (NASA). He completed his PhD at Princeton as a Hertz fellow and read Part III Maths at Cambridge as a Marshall Scholar. At Foursquare, Michael discovered that his favorite part of the job was teaching and mentoring smart people about data science. He decided to build a startup to focus on what he really loves.
Michael lives in New York, where he enjoys the Opera, rock climbing, and attending geeky data science events.
---
Back to index