This FREE webinar will be on May 17th at 5:30 PM ET. Register below now, space is limited!
Join The Data Incubator and DataScience.com CEO, Ian Swanson  May 17th at 5:30 PM, LIVE online, for the next installment of our free online webinar series, Data Science in 30 minutes: Building Data Science Capabilities That Scale.
Data scientists and machine learning engineers saw the highest job growth of any role last year, yet few companies have successfully turned their aggressive hiring into profitable, scalable data science capabilities. In this session, DataScience.com CEO Ian Swanson shares lessons learned from building a platform that supports collaborative data science for a variety of clients, from startups to Fortune 500 companies. Learn about the technology gaps, roadblocks to innovation and efficiency, and talent retention challenges that have proven to be detrimental to data science success in an enterprise environment — and how to mitigate them.


About the speakers:
Ian Swanson is the founder and CEO of DataScience.com, a data science platform provider that fosters collaboration among data science, IT, and business teams and accelerates the time-to-value of machine learning projects for enterprise companies. Prior to founding DataScience.com, Ian was the founder and CEO of Sometrics, a virtual currency monetization platform acquired by American Express in 2011. He is an active investor, board member, and advisor to multiple successful tech startups.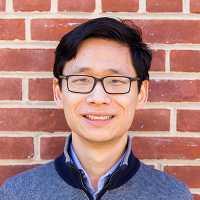 Michael Li founded The Data Incubator, a New York-based training program that turns talented PhDs from academia into workplace-ready data scientists and quants. The program is free to Fellows, employers engage with the Incubator as hiring partners.
Previously, he worked as a data scientist (Foursquare), Wall Street quant (D.E. Shaw, J.P. Morgan), and a rocket scientist (NASA). He completed his PhD at Princeton as a Hertz fellow and read Part III Maths at Cambridge as a Marshall Scholar. At Foursquare, Michael discovered that his favorite part of the job was teaching and mentoring smart people about data science. He decided to build a startup to focus on what he really loves.
Michael lives in New York, where he enjoys the Opera, rock climbing, and attending geeky data science events.
---
Back to index